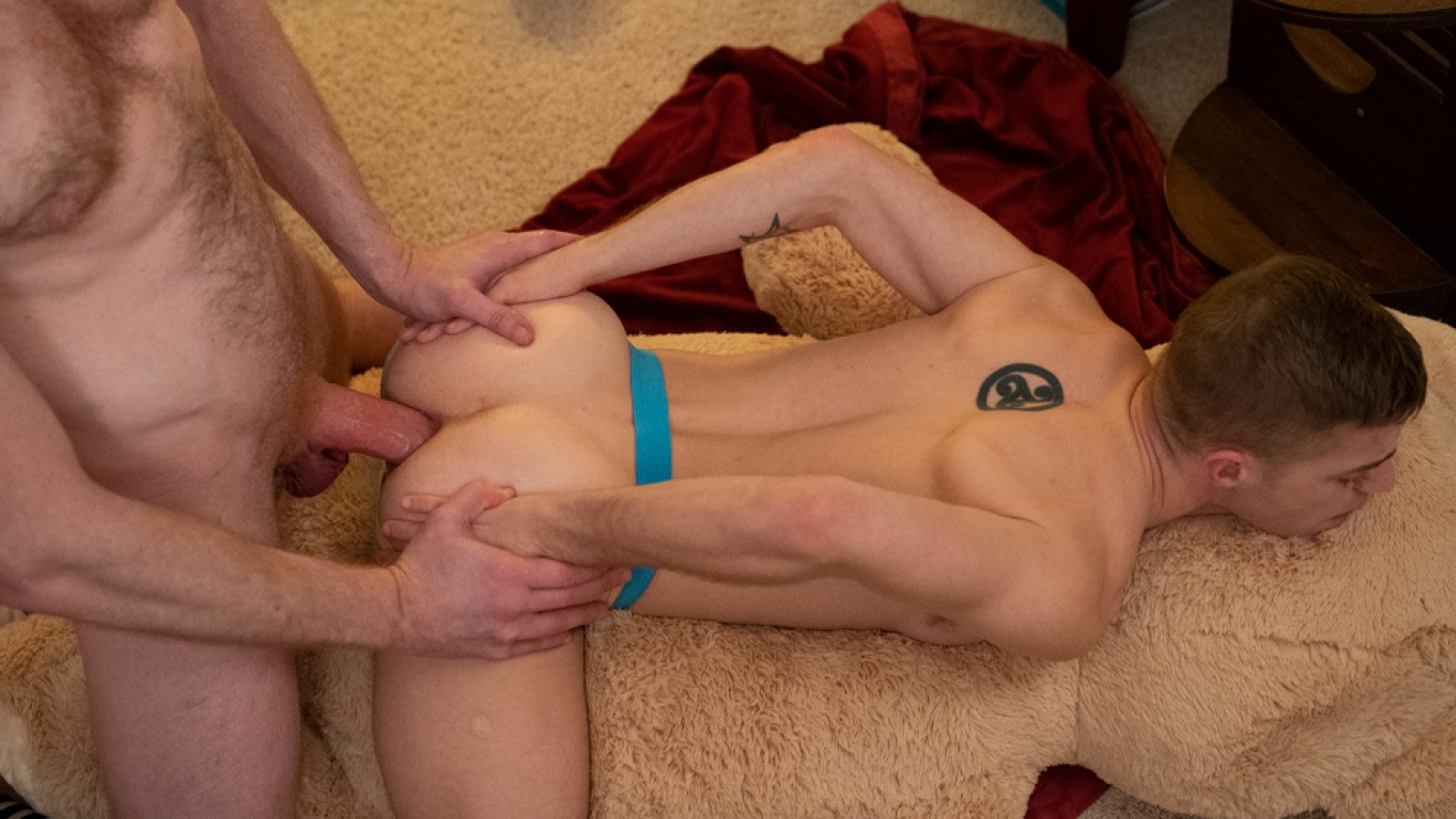 Little Guy, Big Package
Dr. Wolf opened up his home to his new patient, Tom, for a little holiday cheer. The short, young man didn't know what to bring to show his gratitude, but the tall man insisted his presence alone would be enough… And as soon as he crossed the threshold, it was clear that there were still gifts to be unwrapped!
The doctor daddy ...
Read more
The doctor daddy and his young partner stripped down, taking off their clothes while kissing and showing off their toned, lean bodies. Tom's neck strained to continually look up at his host, but every time he did, he couldn't help but smile. Ever since they met in his office, there was an instant connection of chemistry and passion that he was excited to continue growing in the privacy of the doctor's home!
As Tom pulled out Dr. Wolf's cock, Dr. Wolf couldn't get enough of the young man's ass, seeing it pour out of his jock and into the palms of his hands. He kissed him gently as he played with his hole, feeling his package grow harder as he thought about slipping his raw cock inside.
Tom took the big guy's cock into his hand, feeling its warmth and size fill his grip before taking it into his mouth. He worked hard to take it down, gagging on it as he inched his way closer to his low-hanging balls. He worshipped his shaft and wanted to feel it as deep inside as he could. With it good and wet, he turned around, cozying up to a giant teddy bear for support as Dr. Wolf pushed his meat past his tight sphincter.
Dr. Wolf could feel Tom's tiny body clamp down on him, squeezing his manhood as it slid slowly inside. Dr. Wolf was careful not to hurt him with his massive cock, taking his time to give Tom the full length of his bareback member… But once he could feel Tom's body begging for more, he grabbed him tightly and kissed his neck before pounding hard into his guts!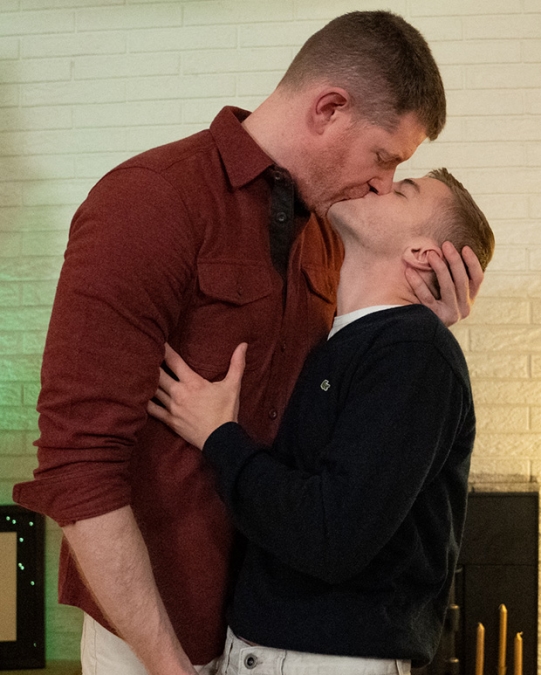 Height: 6'6"
Weight: 210 lbs

Dr. Wolf is an endocrinologist who specializes in helping young men monitor their growth. And in some cases, their lack thereof. But he understands that nothing about a short or small guy is necessarily unhealthy. In fact, it can be quite desirable. Towering over his patients at an impressive 6'6", he loves seeing the look in their eyes as they look up at him in his suit and tie. Professionally, he wants everyone to feel safe and secure in his office. Personally, he fantasizes about seeing each little guy mount up on his big cock! And when he gets the chance, he loves to make them whimper as he stretches their tiny little holes, and then completely submit under him as he pushes into their much smaller bodies.
Height: 5'5"
Weight: 105lbs
Build: Dancer

In the past, Tom has struggled to find guys interested him because of his height. The guys he meets online all seem to want a guy closer to their height, and not interested in the height disparity at all... But thanks to his good connection with Dr. Wolf, he's found a whole new network of men who love him just the way he is! Tom doesn't get upset by those who may have ignored him in the past. He understands how it feels to be in the arms of someone much taller than him, so he can't knock anyone who is looking for their own sexy giant! And now, he has more than he knows what to do with!