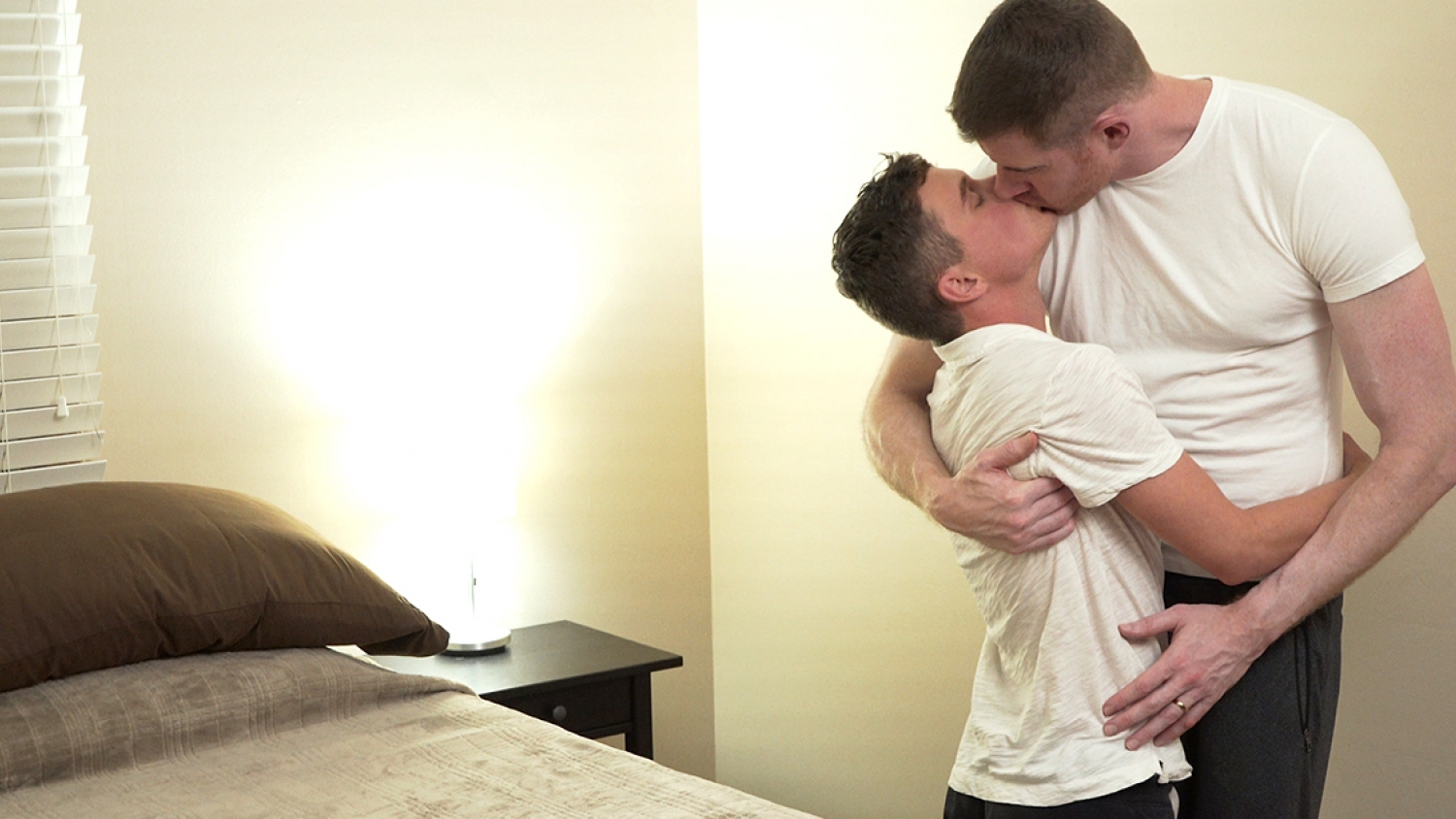 Dr. Wolf's Overnight Guest
Dr. Wolf stood beside Mark as he brushed his teeth, stealing glances over to him in the mirror, and watching the little guy perform his matching bedroom routine. It was as if another mirror was placed beside him, creating four figures instead of two. Though, there was one major difference between what he saw of himself and of Mark; Mark didn't even come up to his shoulder!
Ever since meeting ...
Read more
Ever since meeting him in his office, Dr. Wolf had been infatuated with his little buddy… And Mark was absolutely enthralled with his doctor. The smaller guy was moved by his doctor's gentle touch and romantic bedside manner. From the second he took his clothes off, Mark wanted to do whatever he asked, to give Dr. Wolf all that he had, and service his big cock again.
As the two headed into Wolf's bedroom, they kissed and caressed each other, pausing only to hold each other tightly. Mark loved pressing his head against Dr. Wolf's chest, hearing his heart beating loudly into his ear. He felt protected and wanted as he felt Dr. Wolf's hard cock pressing up against his belly.
The two stripped down, tearing off their clothes and giving in to their lusty desires. Dr. Wolf wanted to show the boy love and affection, starting with Mark's tiny perfect butt. As his hands moved to Mark's backside, teasing his hole and massaging his cheeks, Mark took his tall host's massive cock into his mouth.
The boy's tongue worked each impressive inch, taking it back into his throat until his lips grazed Dr. Wolf's pubic hair. Mark could feel the giant top's balls swing beneath his chin, filled with the doctor's powerful seed. He wanted to feel it in him, filling him and making him warm all over. Dr. Wolf could sense that desire in the way Mark swallowed him down, making him even harder in the small boy's mouth…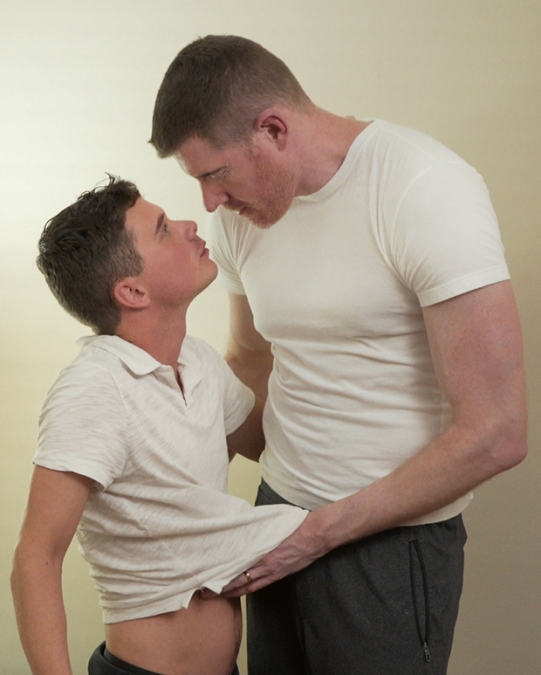 Height: 6'6"
Weight: 210 lbs

Dr. Wolf is an endocrinologist who specializes in helping young men monitor their growth. And in some cases, their lack thereof. But he understands that nothing about a short or small guy is necessarily unhealthy. In fact, it can be quite desirable. Towering over his patients at an impressive 6'6", he loves seeing the look in their eyes as they look up at him in his suit and tie. Professionally, he wants everyone to feel safe and secure in his office. Personally, he fantasizes about seeing each little guy mount up on his big cock! And when he gets the chance, he loves to make them whimper as he stretches their tiny little holes, and then completely submit under him as he pushes into their much smaller bodies.
Height: 5'4"
Weight: : 114 lbs

Mark loves playing soccer, despite his shorter stature. He may not have the longest legs, but what he lacks in height, he more than makes up for in endurance and speed. His smooth, athletic frame makes him a natural sprinter. Despite standing at 5'4" he's never really thought of himself as shorter. But when he encounter the taller jocks from basketball and football, he can't help but find their towering size appealing. He loves how he can look up at their handsome faces, imagining getting wrapped in their long arms. He's yet to experience anything sexual with a king size man, but he's eager for the chance to see if he can keep up with them in bed as he does on the field!