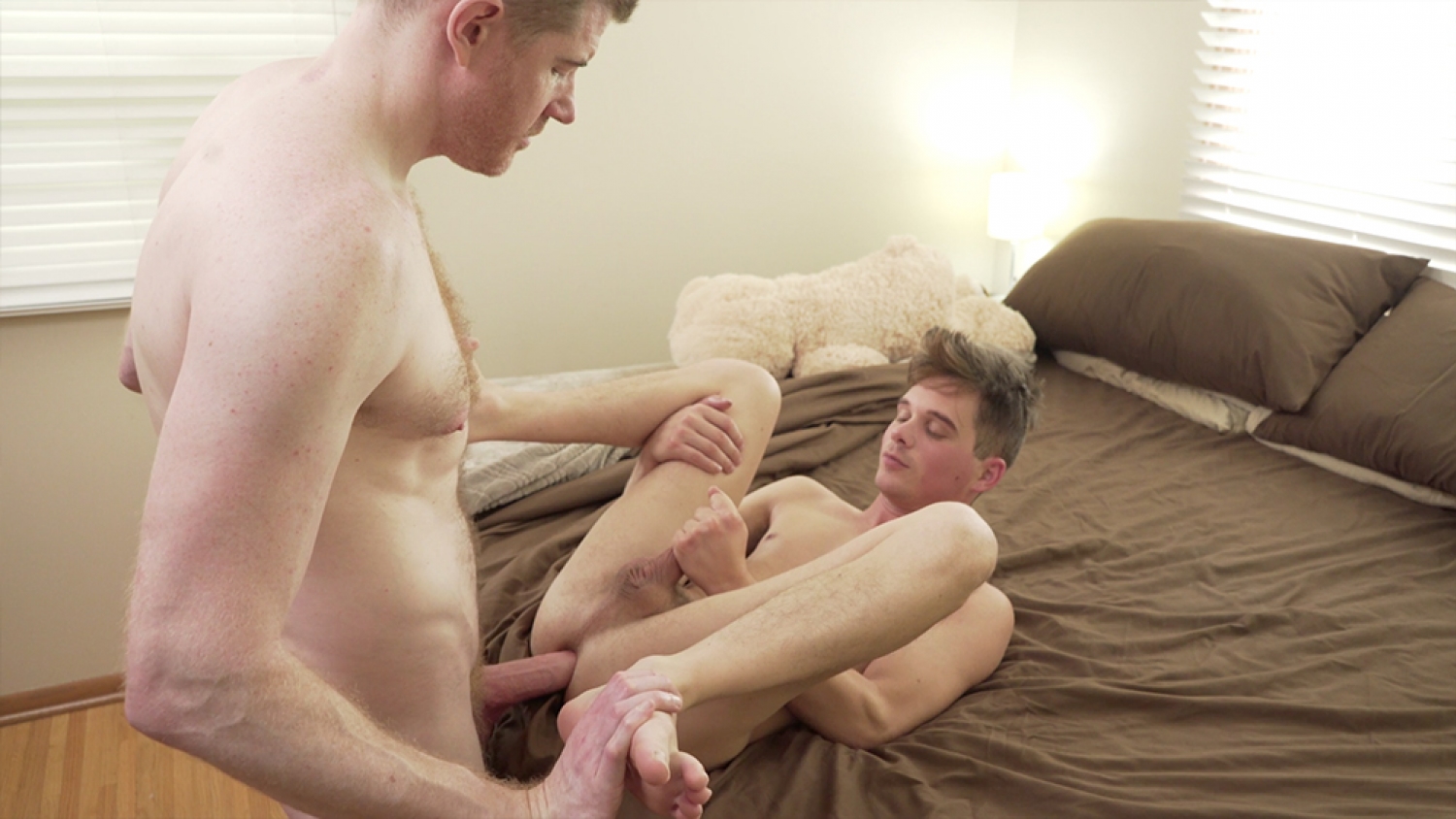 Doctor's House Sleepover
No one can say Dr. Wolf isn't thorough! He takes extra special care of his patients, going above and beyond to ensure their wellbeing. And his "bedside manner" is always catered to exactly what each individual needs…
When Mark comes ...
Read more
When Mark comes in for a suspected leg injury, Dr. Wolf is quick to give him an intimate, passionate exam, leading to a deep, sensual fucking that makes the small soccer player forget all about any pulled muscles!
Curious about his lean, handsome patient, Dr. Wolf invites Mark over for an overnight stay at his private home to monitor his body for potential strains and to give the little guy a few more rounds of deep, bareback breeding. After all, the tall doctor can't resist the tight hole of a shorter stud!
Mark is thrilled, eager to share a bed with his giant physician. As soon as Mark feels better, he can't get enough of the big man's cock! All through the night they kiss and cuddle, with Mark spooning a giant teddy bear.
In the morning, Dr. Wolf's cock stands at attention, shooting up tall between his long legs while he looks down at Mark. Not wanting to wake him right away, Dr. Wolf pulls down the covers slightly to expose his cute little butt. Mark's soft skin is a welcome delight to Dr. Wolf's fingers, caressing him ever so gently and feeling his supple flesh. His cheeks were still warmed and full, flushed from the night of pounding!
Mark wakes up to the feeling of his ass being probed, smiling as he sees his handsome host. Dr. Wolf's cock throbs, ready to penetrate him again. But even as Dr. Wolf slides a finger in his slick slit, Mark's sleepy eyes hardly open…
It isn't until Dr. Wolf pulls out his meat that the young boy feels his body come alive! He grips the massive shaft in his tiny hand, bringing it to his mouth to worship it. He loves how it feels between his lips, sliding over his tongue as it fills the back of his throat.
Dr. Wolf plays with Mark's hole as he sucks him off. Nothing is better than waking up with a little guy ready and eager to handle his impressive size! With enough of the boy's saliva on his shaft, Dr. Wolf turns him over to his side, letting him get comfortable and holding him close as he gently slides his raw cock in his tight, well-used hole. Mark feels the familiar pressure of the monster meat splitting his cheeks apart as it presses deep against his swollen prostate!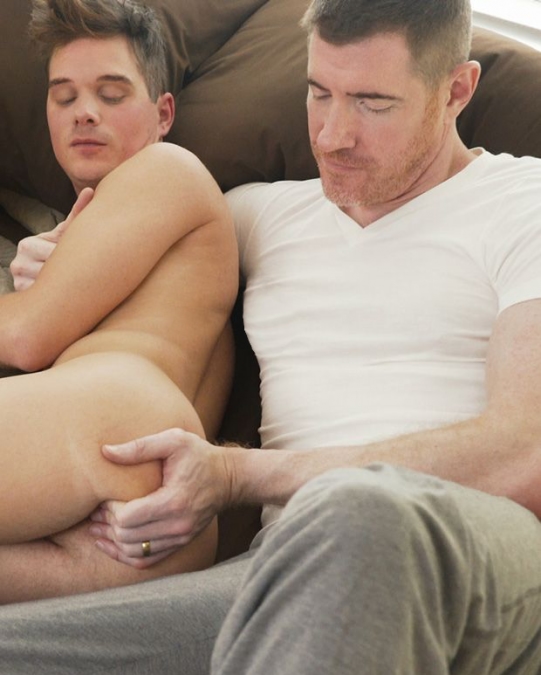 Height: 6'6"
Weight: 210 lbs

Dr. Wolf is an endocrinologist who specializes in helping young men monitor their growth. And in some cases, their lack thereof. But he understands that nothing about a short or small guy is necessarily unhealthy. In fact, it can be quite desirable. Towering over his patients at an impressive 6'6", he loves seeing the look in their eyes as they look up at him in his suit and tie. Professionally, he wants everyone to feel safe and secure in his office. Personally, he fantasizes about seeing each little guy mount up on his big cock! And when he gets the chance, he loves to make them whimper as he stretches their tiny little holes, and then completely submit under him as he pushes into their much smaller bodies.
Height: 5'4"
Weight: : 114 lbs

Mark loves playing soccer, despite his shorter stature. He may not have the longest legs, but what he lacks in height, he more than makes up for in endurance and speed. His smooth, athletic frame makes him a natural sprinter. Despite standing at 5'4" he's never really thought of himself as shorter. But when he encounter the taller jocks from basketball and football, he can't help but find their towering size appealing. He loves how he can look up at their handsome faces, imagining getting wrapped in their long arms. He's yet to experience anything sexual with a king size man, but he's eager for the chance to see if he can keep up with them in bed as he does on the field!