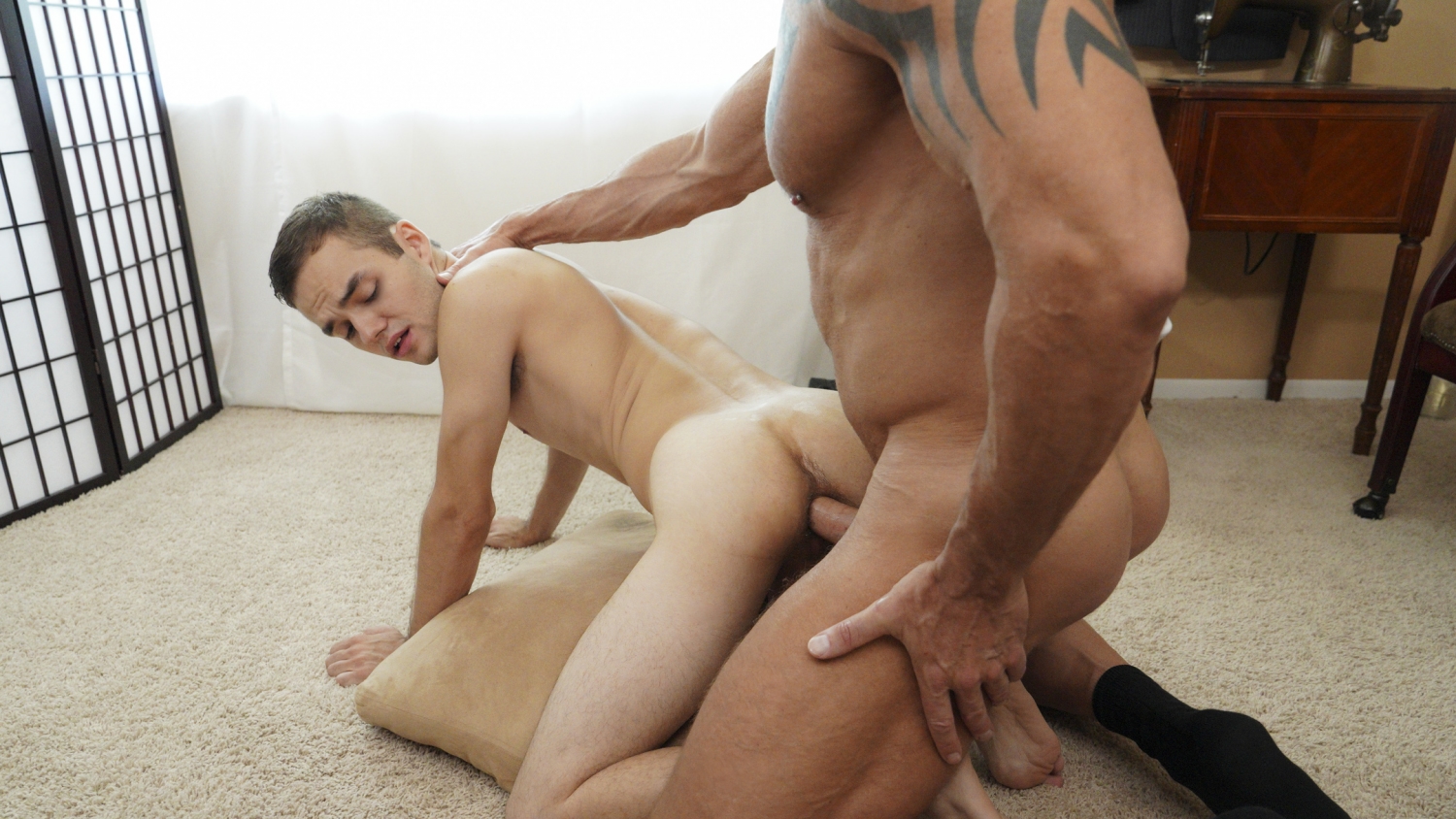 The Tailor
Marcus arrives at the tailor's studio, ready to be fitted for a suit tux for his formal. He's never worn anything specially made before, but given his size and the fancy occasion; he knows his only option is to get something custom. It can be awkward to get measured, but when he meets Mr. Steele, he sees the potential for some fun... Mr. Steele stands about 6'4", well above Marcus's diminutive 5'3"! His chiseled features, square jaw, and silver hair scream "daddy" when he stands in front of Marcus. He immediately begins fan...tasizing about kneeling in front of him and sucking his cock, seeing him stand tall above him. Marcus strips down to his underwear to help his handsome tailor get an accurate inseam measurement. Mr. Steele's hands graze against the inside of his leg, arousing his cock as he gets closer to his groin. He presents his genitals more forward, hoping to elicit a response from the silver-haired giant. Mr. Steele can tell the boy is getting harder — something that only makes him eager to take more measurements! As Mr. Steele stands beside him, Marcus sees that he only reaches up to his broad, muscular shoulders. Steele runs his hands over his body, seeing just how tiny he is overall. Hearing that he wears extra small clothing gets him excited, making him unable to resist his size and cute, flirty demeanor. Mr. Steele leans in to kiss the boy, having to arch his back down to meet his mouth. Marcus is beyond horny when the big man's hands grab his back and hold him tightly, feeling the muscular man's strength and power. As Mr. Steele finds his way inside the boy's underwear, all Marcus wants is to be his tiny plaything! Mr. Steele knows how to make a tiny boy squirm with pleasure, by stroking his cock and getting him warmed up for an intense fucking with his huge daddy dick. Mr. Steele pulls off his pants, unleashing his massive hard-on for his small guest to suck. Marcus eagerly drops to his knees, taking Mr. Steele's cock in his tiny hand, feeling it swell larger and larger in his grip. He brings it to his lips, tasting it as it makes its way over his tongue... [Read more]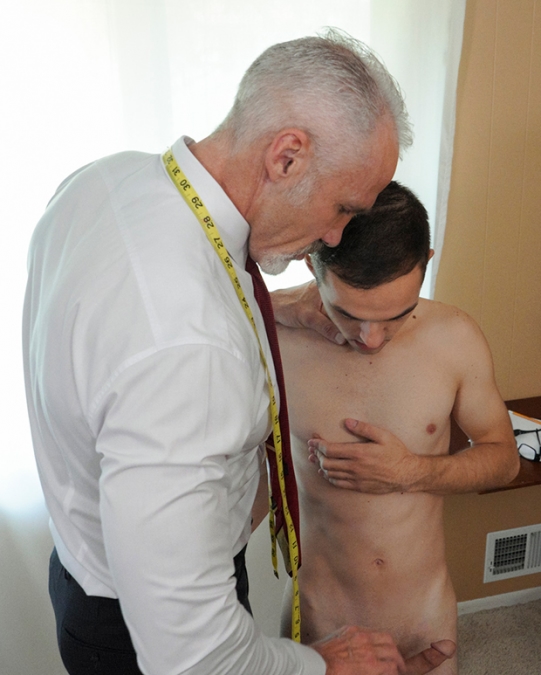 Height: 6'4"
Weight: 224 lbs

Dallas takes pride in his appearance. He eats right, works outs, and makes sure he dresses in style. As a taller, muscular man, 6'4", he knows the importance of a good fit in his clothes. As a tailor, he sizes men up all day long. But there's nothing more satisfying than seeing the extremes of the sprectrum.

When he finds a handsome smaller client, he loves wrapping his measuring tape around them and experiencing their size up close. And sometimes, when the client is extra tiny, he can't help but take a little longer on each measurement.
Height: 5'3"
Weight: 107lbs
Build: swimmer

Marcus loves being a "pocket gay." He loves being tiny, skinny, and cute and getting the attention of much bigger, taller men. Every since he was young, he loved being the small one in school, very aware that his short stature could be an asset in certain scenarios. When he sees a bigger guy looking at him lustfully, he knows exactly what they're fantasizing about: seeing his tiny body sliding down on their big dick.

He loves nothing more than being mounted by a giant, feeling his ass stretch to take every inch.When he hears about tall men with a fetish for shorter guys, he eagerly seeks them out, hoping for a chance to play with the big boys.