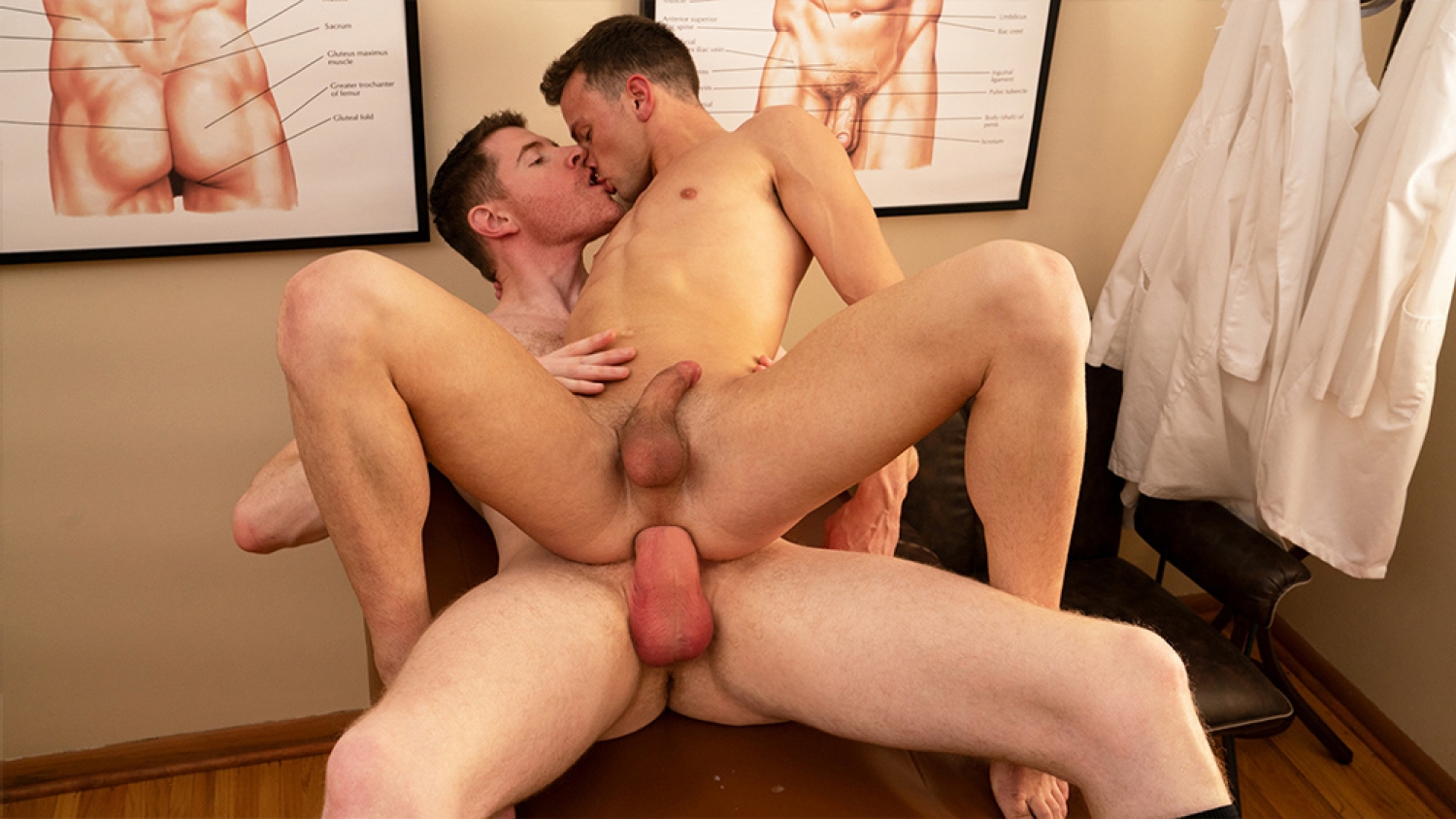 Follow Up Doctor's Visit
Logan can't stop thinking about his tall physician, Dr. Wolf. The handsome man has been sweet and affectionate, taking him into his home and fucking Logan again and again. Unfortunately, the good doctor has more than one patient and isn't always available to the horny young man…
Dr. Wolf is ...
Read more
Dr. Wolf is pleased when he sees Logan come into his office, but naturally concerned for the boy's wellbeing. Logan explains how he hurt his knee and needs it checked out, prompting the friendly doctor to give a thorough exam. As much as the doctor is happy to see Logan, he has to put his health first!
Dr. Wolf checks the boy's knee, testing it for swelling and pain before moving on to the surrounding areas. He can't seem to find the problem, moving to test his reflexes and sensitivity for a proper diagnosis. As he pokes, prods, and tests, the answer becomes clear; there's absolutely nothing wrong with Logan!
Suddenly, it became clear, Logan was just horny! Dr. Wolf manages to get his small patient to come clean, admitting that he's hungry to feel the taller man's cock up his tight hole! Dr. Wolf can't resist, feeling a little worked up himself from having felt up the boy's body…
Dr. Wolf takes off his clothes, stripping down to reveal his large, swollen cock. Logan wraps his hands around it, admiring its size and girth. Dr. Wolf bends him over the exam table, sliding it between his cheeks and feeling the boy's soft, smooth hole submit to his massive manhood! With a smooth, steady push, he slides himself inside the boy, making him moan with satisfied pleasure. This is what Logan needed more than anything, and the doctor was going to make sure he got a proper dose of his cock and cum!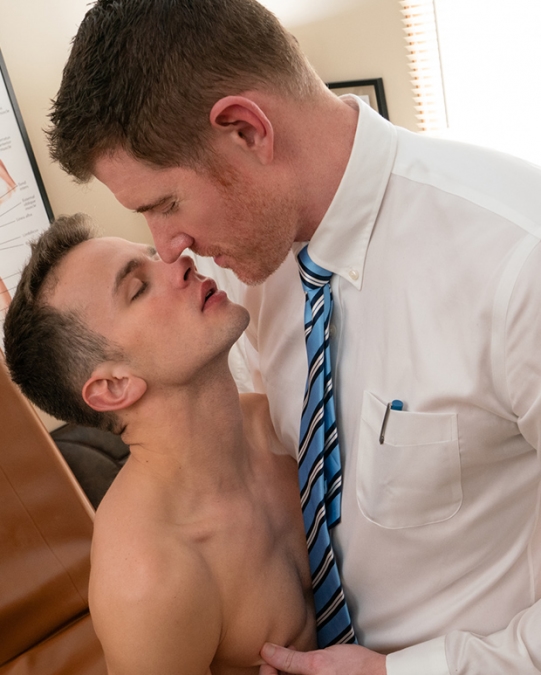 Height: 6'6"
Weight: 210 lbs

Dr. Wolf is an endocrinologist who specializes in helping young men monitor their growth. And in some cases, their lack thereof. But he understands that nothing about a short or small guy is necessarily unhealthy. In fact, it can be quite desirable. Towering over his patients at an impressive 6'6", he loves seeing the look in their eyes as they look up at him in his suit and tie. Professionally, he wants everyone to feel safe and secure in his office. Personally, he fantasizes about seeing each little guy mount up on his big cock! And when he gets the chance, he loves to make them whimper as he stretches their tiny little holes, and then completely submit under him as he pushes into their much smaller bodies.
Height: 5'5"
Weight: 115lbs
Build: gymnast

Logan is cute young guy who's often bullied at school for being a small, easy target. He wishes he could fight back, but at 5'5", the hormonal angry school boys know he can't put up much of a fight. He tries to stay optimistic and thought that in High School as time went on, things will get better. They have and they haven't.

While he knows he'll never become a tall, beefed up giant, he loves the idea of being protected by one. He fantasizes about being held and fucked by a really big guy and knowing that no one else would mess with him again!