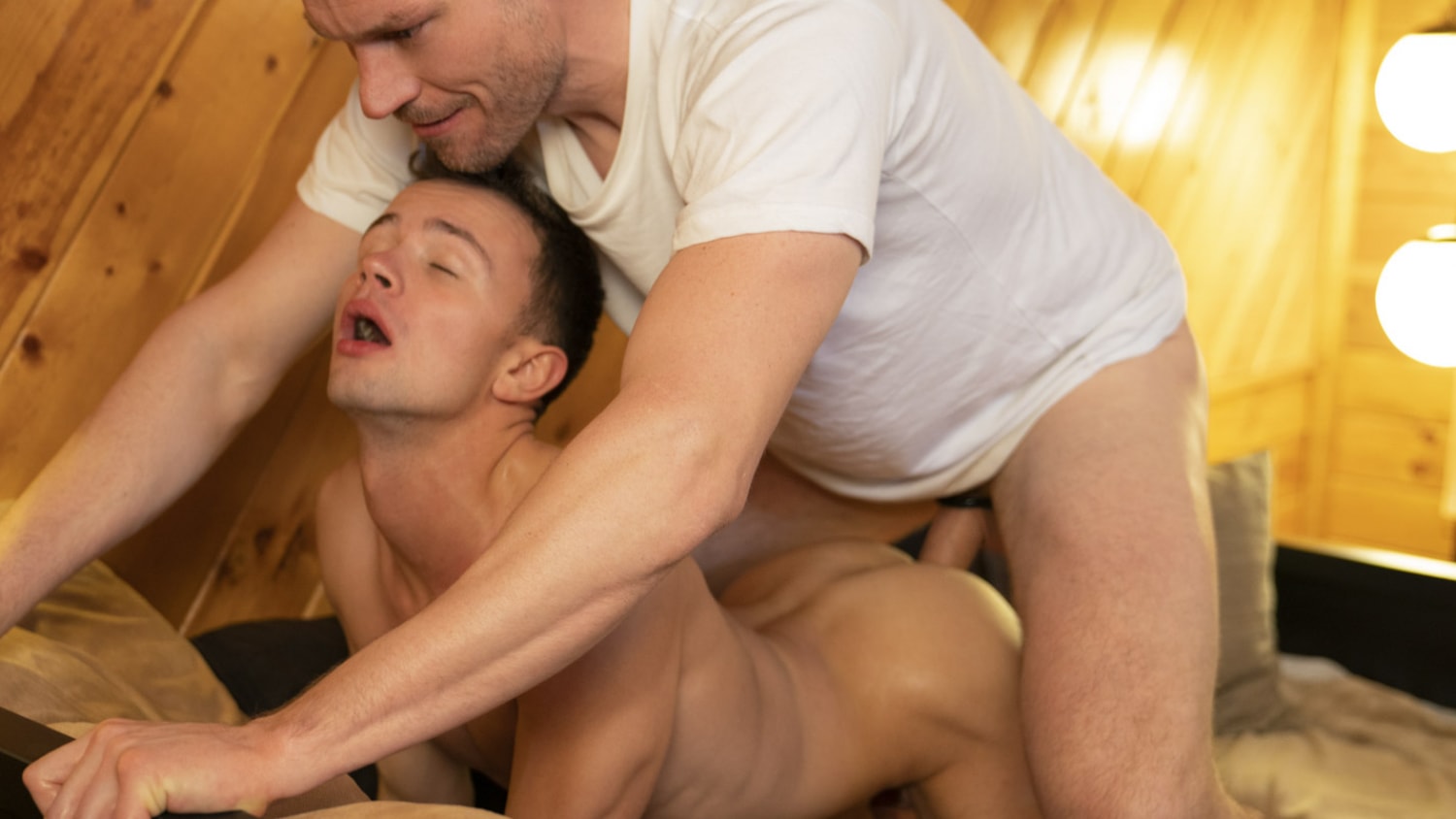 Big Ryan's Home
After their hot session in the janitor's closet, Big Ryan can't get enough of Logan's tight little body. It's always hard for them to sneak away at school, so Ryan invites the young man back to his place. The taller man is so much bigger than the young guy that he can practically tuck him into his wallet to sneak him off campus!
Once in the ...
Read more
Once in the giant's home, Logan's cock swells as he thinks of getting fucked again. Ryan leans down to meet the boy's soft lips, kissing him sweetly as he feels his own massive cock growing in his pants. Needing to feel the boy's mouth on his shaft, he pulls down his pants and sits on the couch to let him have a taste. Ryan knows that the boy could never reach his cock on his knees alone, so this gives him the chance to feel it hit the back of Logan's throat the way he likes…
With a warm, wet cock hard and ready, Ryan bends the toned boy over on all fours and plows his big, raw cock into Logan's tight, hungry hole. Ryan has to brace himself by holding onto the edge of the couch to keep his thrusts from pushing the boy over the side. The sheer size difference as Ryan fucks Logan's tight little body makes the big man feel like he's fucking a sex toy — almost no resistance or weight to keep from flying forward!
Logan plants his hands into the cushions, trying to keep from being thrown around from the man's deep drilling. His hole tightens around Ryan's raw cock, hoping to keep a good grip until the giant blasts his load deep inside his guts.
Ryan can't help but feel like a god! Powerful, tall, and in possession of his pocket bottom… Smacking his ass and talking to him dirty, he frees himself of the constraints of fucking in the semi-public utilitiy closet. Ryan fucks as hard and as intense as he wants, while Logan moans with delight as he feels his body get fucked and filled!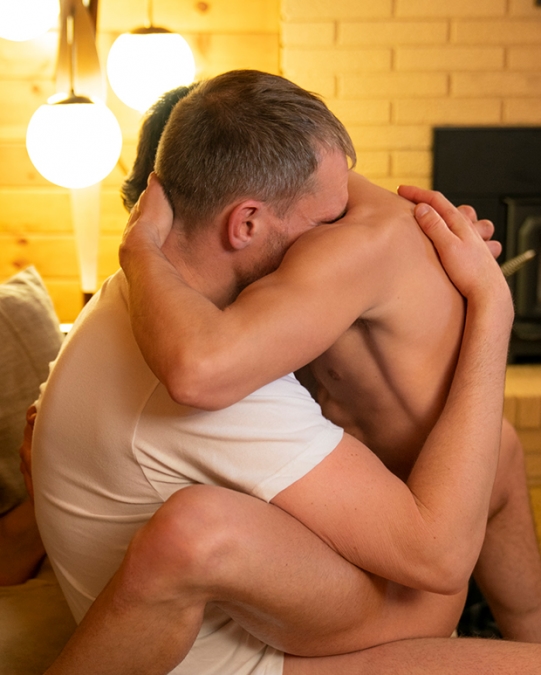 Height: 6'8"
Weight: 225 lbs

Ryan is a quiet janitor who keeps to himself and tries not to make any waves. But at 6'8" he can't exactly blend in. He gets a lot of looks from teachers and students, many of whom are just intimidated by his size. But some, he knows, are looking a little closer and longer than most.

Some of the girls, even the boys, have stared at his crotch, curious if his cock is in proportion to the rest of him. Rumor has it that "Big Ryan" has a massive endowment. If only they know just how much he was packing under his overalls!
Height: 5'5"
Weight: 115lbs
Build: gymnast

Logan is cute young guy who's often bullied at school for being a small, easy target. He wishes he could fight back, but at 5'5", the hormonal angry school boys know he can't put up much of a fight. He tries to stay optimistic and thought that in High School as time went on, things will get better. They have and they haven't.

While he knows he'll never become a tall, beefed up giant, he loves the idea of being protected by one. He fantasizes about being held and fucked by a really big guy and knowing that no one else would mess with him again!