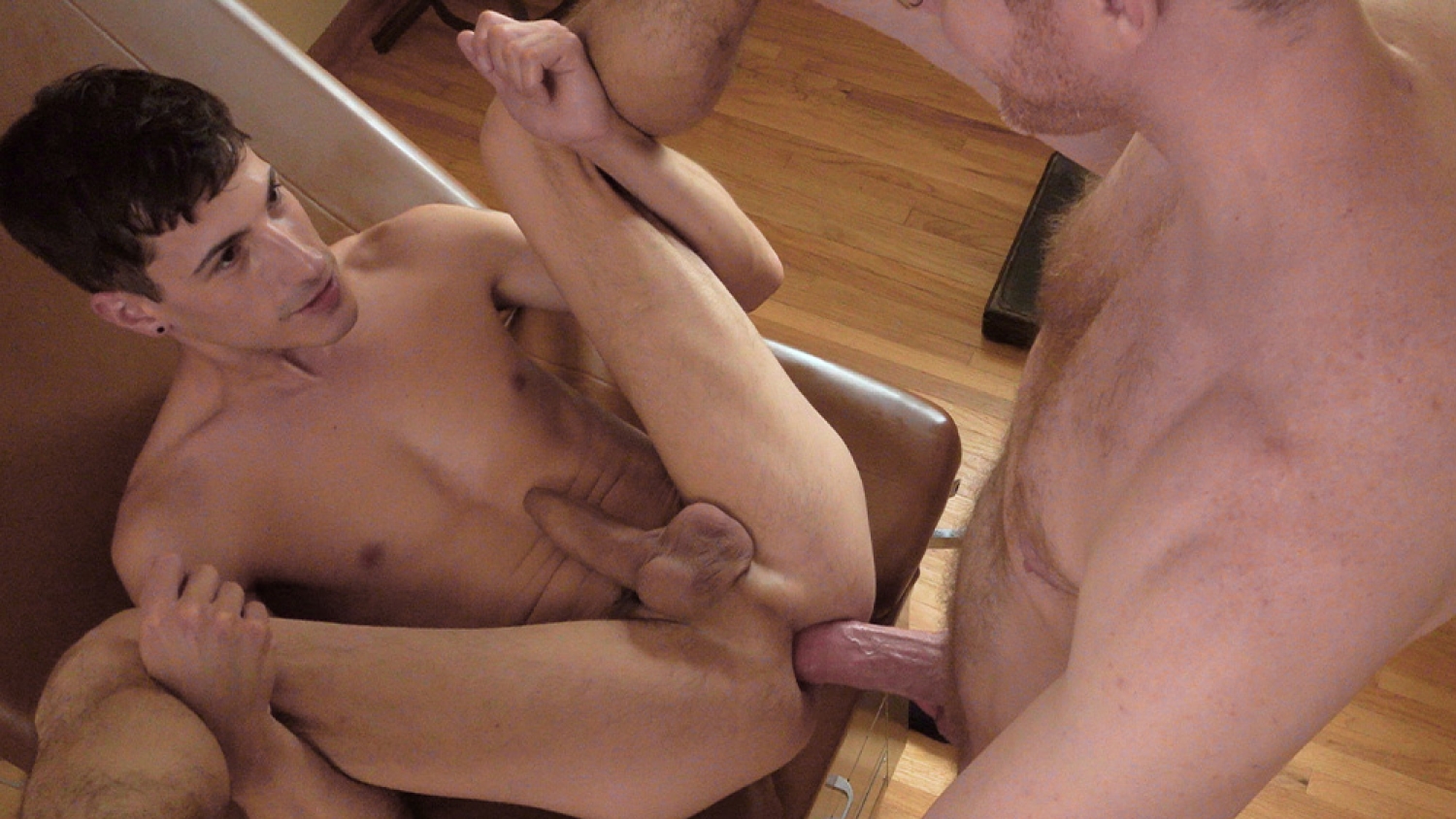 Dr. Wolf's Office
Jay hasn't been to the doctor's in a while. Between school and work, he's just been too busy and too broke, putting it off as long as he can. Now that he's in a stable place, he knows he needs to get a checkup. Very few doctors come as highly recommended as Dr. Wolf and Jay knows that he is lucky that he was still taking new patients.
When Dr. Wolf ...
Read more
When Dr. Wolf walks in, he sees the cute boy sitting on his exam table. Immediately, the good doctor has his sights on him for more than just medical purposes. Dr. Wolf can't resist Jay's handsome face and lean, athletic body with his legs dangling off the edge, unable to reach the floor. Nothing triggers Dr. Wolf's erotic imagination more than a little guy, and here was a perfect specimen!
As he proceeds with the standard exam, checking his weight, height, and other measurements, he notices a slight rise in Jay's shorts. Curious to see what's beneath the layers, he skips ahead to the hernia check…
Wow! Dr. Wolf thinks to himself as he pulls down the boy's shorts and underwear to gaze upon his young manhood. His cock was large and hard, with two heavy nuts pulling it down. The erection stood out far from his narrow hips, with his long foreskin dropping at the tip of his extension. He could hardly contain his amazement, noting to Jay that he has quite a large member for such a little guy!
Jay blushes, flattered by the handsome doctor's remarks. He looks up at Dr. Wolf's friendly, playful eyes, feeling Dr. Wolf's hands on his shaft, stroking him as the doctor works him over. In a moment of bravery and unsure of what to say, he asks, "how big are you?"
Dr. Wolf smiles, asking him if he wants to see. He takes off his white coat, unzips his pants and pulls down his underwear to reveal his own massive cock. Jay's eyes widen, as if making them bigger would allow him to see all of his doctor's monster cock in one look. And with that, he knew he couldn't keep his desires to himself…
Jay falls to his knees, taking it in his mouth, feeling it fill his face as it moves back and forth over his tongue. Jay tastes Dr. Wolf's monster cock, hungry to take in as much as he can. Dr. Wolf looks down, happy to see his patient so eager to swallow his giant member. As Dr. Wolf gets even harder, feeling his nuts fill with cum, he knows he has yet to explore the boy's anus with the help of his favorite tool…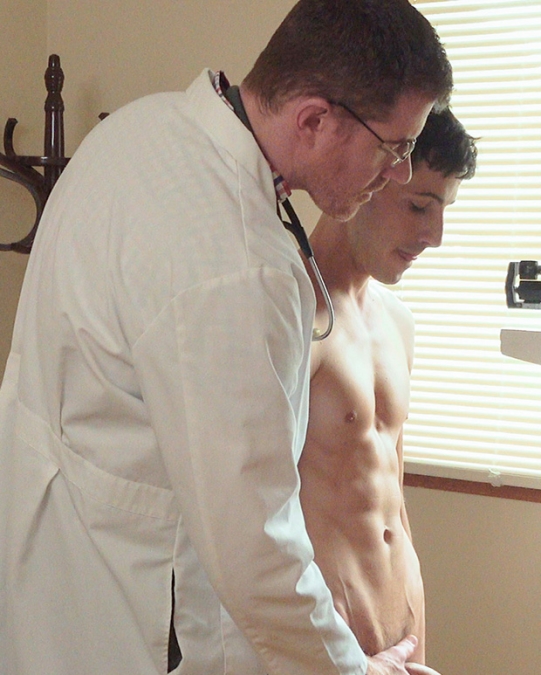 Height: 6'6"
Weight: 210 lbs

Dr. Wolf is an endocrinologist who specializes in helping young men monitor their growth. And in some cases, their lack thereof. But he understands that nothing about a short or small guy is necessarily unhealthy. In fact, it can be quite desirable. Towering over his patients at an impressive 6'6", he loves seeing the look in their eyes as they look up at him in his suit and tie. Professionally, he wants everyone to feel safe and secure in his office. Personally, he fantasizes about seeing each little guy mount up on his big cock! And when he gets the chance, he loves to make them whimper as he stretches their tiny little holes, and then completely submit under him as he pushes into their much smaller bodies.
Height: 5'6"
Weight: : 120 lbs

Jay hasn't ever really seen himself as a little guy. Even at 5'6", he's always had a good deal of confidence and physical stamina that always set him beyond his peers. As a very lean, determined athlete, he's always worked hard to accomplish anything he set his mind to. He didn't really see himself as smaller until he encountered his handsome physician, Dr. Wolf. The tall man towers above him, standing a solid foot above. Not only that, his massive cock stood out several inches beyond his own big dick! He was intrigued and aroused, loving the feeling of being with someone taller and bigger. It sparked a desire within him that was both new and familiar — a challenge he could meet!