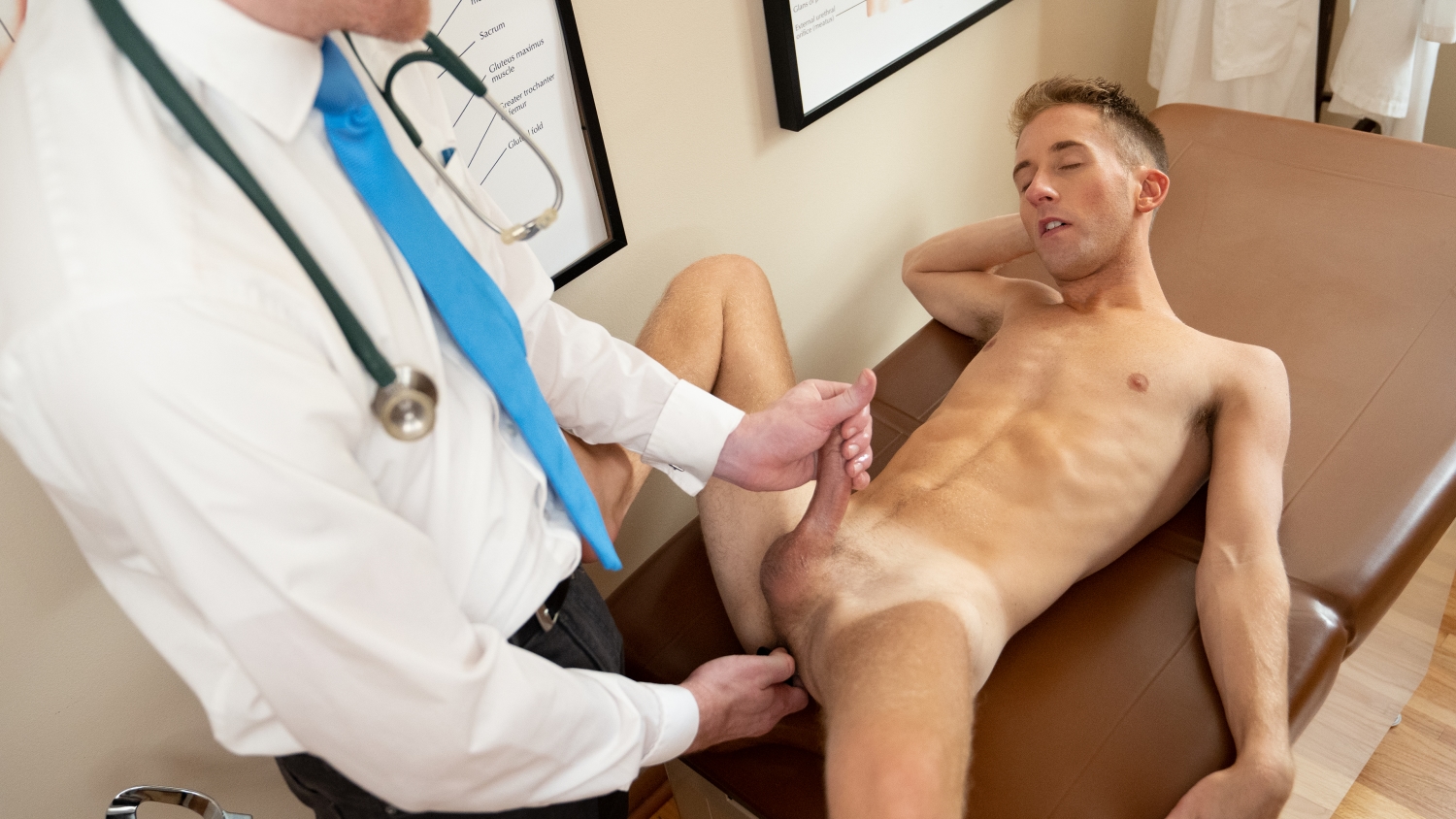 Dr. Wolf's Office
Chase followed the tall doctor's directions as he carried out his exam. Standing where he was told to stand, stripping when told to strip, subjecting himself to the handsome man's protocols. He watched as Dr. Wolf weighed him, took his measurements, and felt around his body as he listened to his heartbeat closely.
He was lulled ...
Read more
He was lulled into a state of relaxed passivity, finding a kind of peace in giving up his body. However, with every gentle, assuring touch of the physician, Chase found himself becoming increasingly aroused...
He didn't intend for it to happen, but his body was still a bit out of his control. It happened a lot when he was around other guys, especially when he was being touched. Normally he could focus on other things, but it was nearly impossible to escape the intimacy of the doctor's office. The cold head of the stethoscope sent a tingle up his spine that was soothed by the warm hands of the older man. He couldn't remember the last time someone had given him the attention and care that he was getting; the sensation caused his cock to swell!
When Dr. Wolf asked him to pull down his pants, his face flushed red, not exactly sure how to proceed. He knew he couldn't really say no to the doctor, but he knew showing his hard-on would be humiliating. Especially when it was clear what had caused it!
He barely got the words out of his mouth to alert Dr. Wolf to his situation. The older man had seen it all before, but was amused and flattered by the boy's timid admission of arousal. Nevertheless, he continued on with the exam...
Inquiring about the boy's masturbation practices, Dr. Wolf suggested something that could help him control his urges a little more. Pouring some lube on the boy's big cock, he watched as his small frame responded intensely with pleasure! It was clear he hadn't been jerking off all that often, and when he had, he wasn't using lube to enhance the sensation.
Dr. Wolf held the boy's cock in his hand, stroking it up and down, getting himself turned on by the power he held over Chase's body!
He knew he had to make the sexy boy cum, and he had a number of toys with which to drive him wild...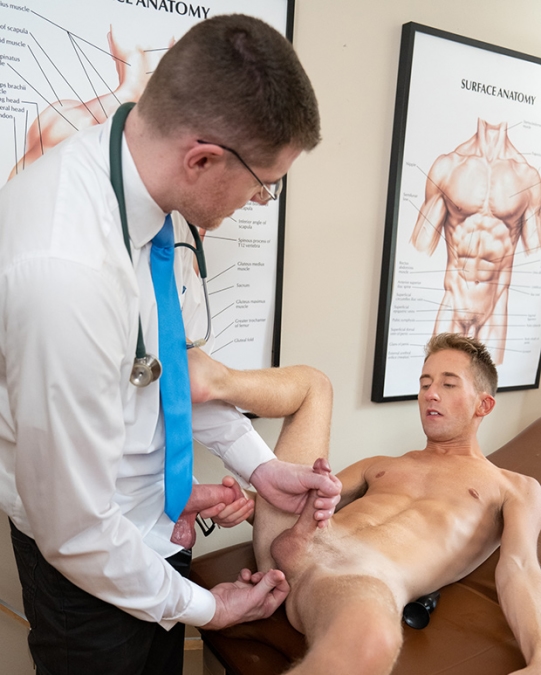 Height: 5'2"
Weight: : 113 lbs

Chase is still getting used to his body. At only 18 years old, he's still figuring out what he's capable of. He's shorter and leaner than most, but he's got a sweet smile and a handsome face that certainly draws people in! And while the others might be looking to get him in bed, he's only just now figuring out how to pleasure himself. Sexual education aside, his fantasy life is as healthy as can be. He loves the idea of being fucked by a handsome, older man; climbing on top of his body and riding him for hours! And standing at 5'3", most men are climbable...
Height: 6'6"
Weight: 210 lbs

Dr. Wolf is an endocrinologist who specializes in helping young men monitor their growth. And in some cases, their lack thereof. But he understands that nothing about a short or small guy is necessarily unhealthy. In fact, it can be quite desirable. Towering over his patients at an impressive 6'6", he loves seeing the look in their eyes as they look up at him in his suit and tie. Professionally, he wants everyone to feel safe and secure in his office. Personally, he fantasizes about seeing each little guy mount up on his big cock! And when he gets the chance, he loves to make them whimper as he stretches their tiny little holes, and then completely submit under him as he pushes into their much smaller bodies.