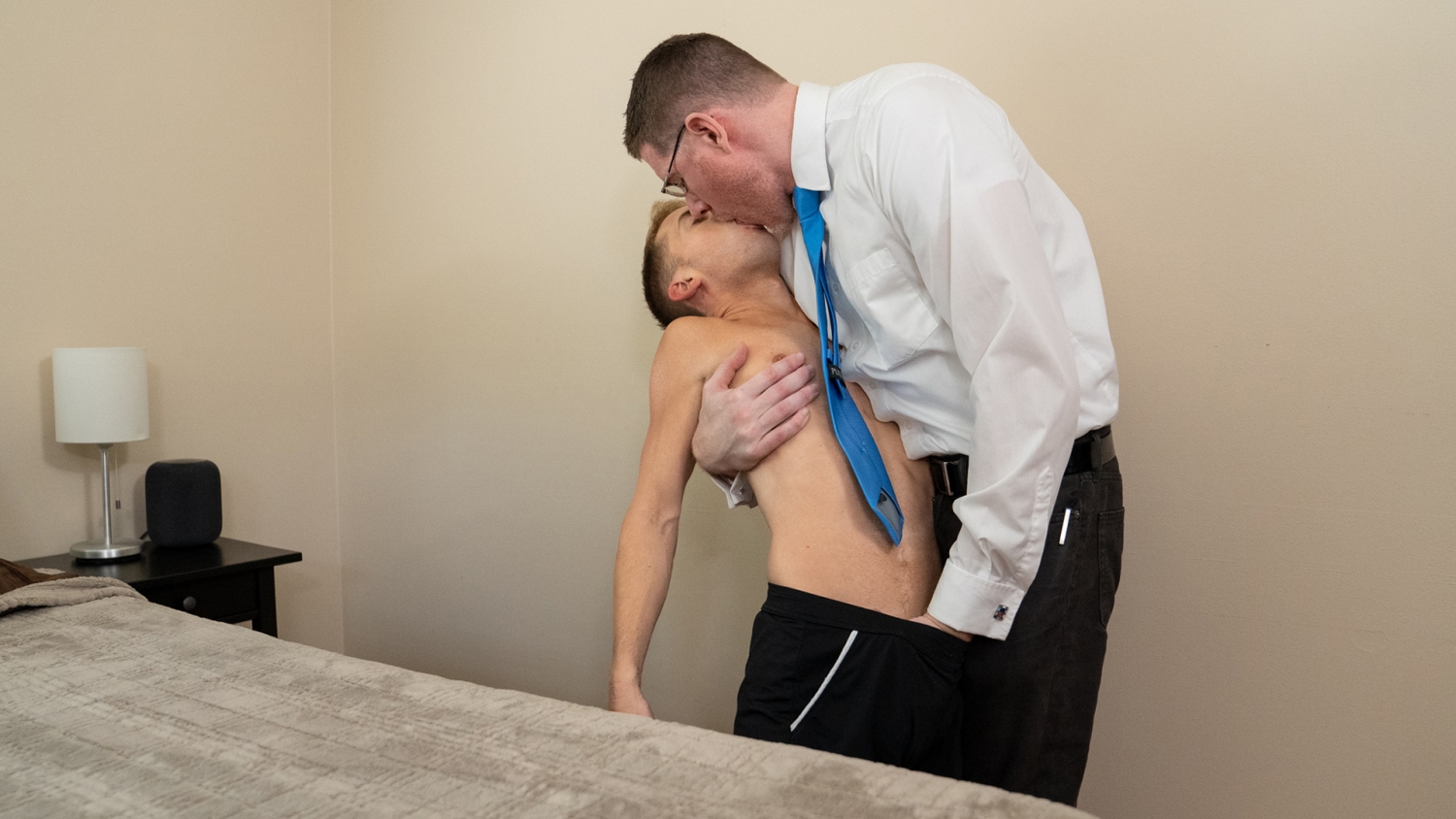 Dr Wolf's House
No one makes Chase feel quite like Dr. Wolf does! The tall, handsome man has the most gentle of tender touches, not to mention the most passionate kisses. Chase loves looking up into his eyes, seeing the doctor's desire for him as he looked down upon his small, petite frame. And when the physician holds him close, it was like he was in the arms of a beautiful giant, powerful and strong, yet careful not to break his prized possession.
Chase's body opens ...
Read more
Chase's body opens up for Wolf with ease and trust. Perhaps it's from the many visits he's had with him or the older man's practiced knowledge of the human body, but he knows he can give himself over to the older man completely and that he'll be okay. More than okay! He'll experience the most exquisite of pleasures...
Pulling out Dr. Wolf's cock, Chase still can't believe just how large his manhood is! Despite having sucked and fucked it a few times, it always stunned him to see one so massive. He can't help but study every ample inch, taking in every vein and contour, worshipping its size and shape.
His mouth waters just thinking about it, eager to feel it between his lips, as well as inside his hungry hole! It's still a struggle, as it would be for any little guy, but he now approaches it with fearlessness, knowing that the Goliath can be conquered!
Dr. Wolf's long arms stretch to play with the boy's hole, fingering him gently as Chase gets the tip of his cock wet. He loves seeing him work his shaft, but nothing is as sweet as feeling his big head push through the young man's tight sphincter...
Chase follows his top's lead, turning around to present his hole for penetration. His heart races, excited and nervous for his deep fuck. He follows the guidance of the good doctor, focusing on his breathing and relaxation, readying himself for the first push.
Dr. Wolf brings his wet cock to the boy's hole, teasing him as it grazes up against the mouth of his anus. He pushes forward ever so slightly, letting Chase feel it kiss him, just barely applying pressure. Dr. Wolf looked into the boy's eyes, waiting for the signal, wanting Chase to ask for it — to beg for it. To show that he needed it! Chase, unable to form words in his arousal, manages to nod, giving Dr. Wolf the approval needed to proceed.
And with that, he pushed himself in, giving the eager bottom his cock one inch at a time, starting with this fat, throbbing cock head! Chase gasped as he felt it move inside him, breaking the seal as it became part of his body. He inhaled deeply as it worked it's way further, amazed by how good it felt. He never quite could believe how big it was inside his little body, making every time feel as exciting and raw as the first time!
Nevertheless, he steeled himself for the big man, wanting to take all he could give! He braced himself on the bed as the monster cock made its way inside him completely, practically pushing up against his stomach, and putting a big smile on the small boy's face...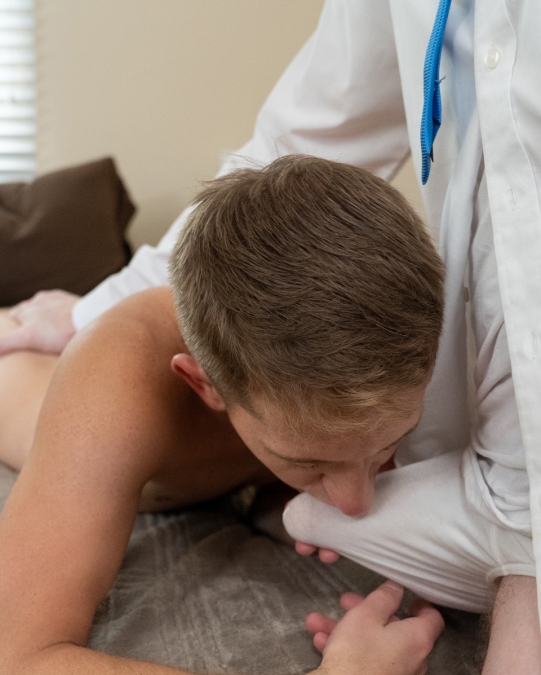 Height: 5'2"
Weight: : 113 lbs

Chase is still getting used to his body. At only 18 years old, he's still figuring out what he's capable of. He's shorter and leaner than most, but he's got a sweet smile and a handsome face that certainly draws people in! And while the others might be looking to get him in bed, he's only just now figuring out how to pleasure himself. Sexual education aside, his fantasy life is as healthy as can be. He loves the idea of being fucked by a handsome, older man; climbing on top of his body and riding him for hours! And standing at 5'3", most men are climbable...
Height: 6'6"
Weight: 210 lbs

Dr. Wolf is an endocrinologist who specializes in helping young men monitor their growth. And in some cases, their lack thereof. But he understands that nothing about a short or small guy is necessarily unhealthy. In fact, it can be quite desirable. Towering over his patients at an impressive 6'6", he loves seeing the look in their eyes as they look up at him in his suit and tie. Professionally, he wants everyone to feel safe and secure in his office. Personally, he fantasizes about seeing each little guy mount up on his big cock! And when he gets the chance, he loves to make them whimper as he stretches their tiny little holes, and then completely submit under him as he pushes into their much smaller bodies.