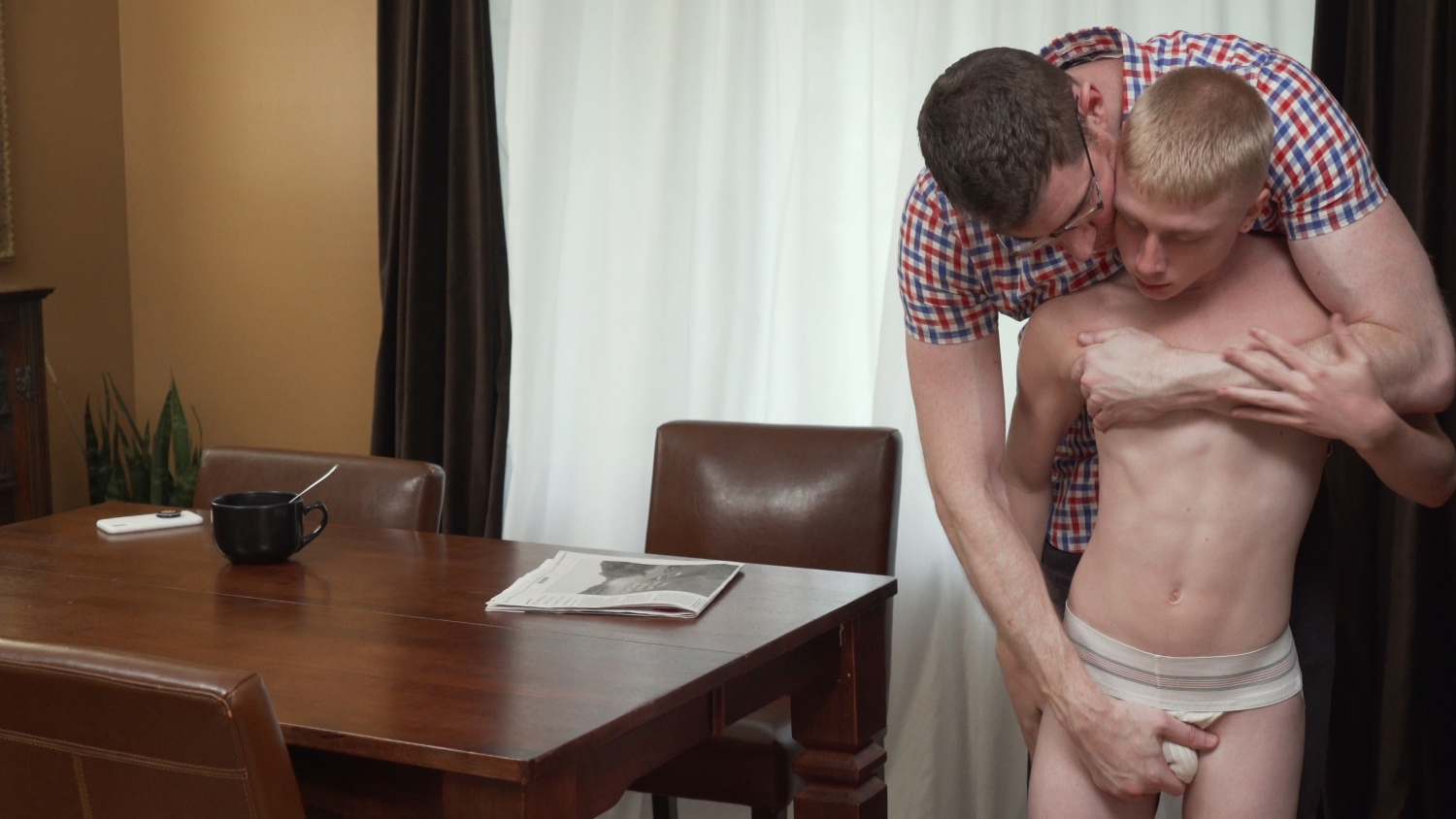 Doctor's Boy For Breakfast
Dr. Wolf finishes his breakfast as he hears the soft steps of his tiny overnight guest coming into the room. Caleb is a vision as he makes his way to his handsome host, showing off his smooth body covered only by a small jockstrap.
Dr. Wolf smiles, ...
Read more
Dr. Wolf smiles, knowing that the young man did not arrive with this garment in his possession. Wolf, frequently bringing his young, smaller bottom boys back to his place, keeps a collection for them to try on, loving the look of their soft bubble butts pouring out the backside...
And Caleb was no exception! His beautiful ass was perfectly shaped for the free opening of his tight athletic garment. Dr. Wolf might be larger and stronger, but he's helpless when it comes to a cute, tiny young man presented so delightfully!
Standing up, he runs his hands over the boy's body, feeling his flesh come alive with excitement. The big man towers of him, making him hungry for more of his massive daddy dick. Dr. Wolf bends him over the table, kissing down his neck as his fingers caress the boy's exposed hole. Soft as a peach, Cole's ass gets him rock hard and ready to fuck.
Caleb drops to his knees to take out the big man's cock, grabbing it with two hands to grip it firmly in place. He brings it to his mouth, feeling it rest on his lips as his eyes strain to look up at the giant. He tries his best to take it deep, but it's longer and wider than his little face can handle. He knows his best bet is his hole, still warmed up and worked over from the night before. As tight and tiny as he is, he believes it'll fit again.
Dr. Wolf lifts up Caleb's leg as he leans against the table. Even with its standard height, Caleb has to stretch to get himself onto its wooden surface. As he holds himself in place, Wolf brings his slick shaft up to his hole, resting it in place gently. Wolf gives it a slight push forward, feeling the pressure of Caleb's body surround the head of his manhood. The boy lets out a soft moan, feeling his skin stretch over the bulbous shaft, waiting for the familiar pop of his hole yielding and opening...
Caleb felt the head of Wolf's cock inside him, occupying an inch inside his body, breaking the seal, and making them one. He let out a gasp, feeling how wide his hole stretched in order to take it. Wolf went slow at first, moving in ever so delicately as not to hurt his young bottom boy, but he knew he could only hold off so long. He wanted to feel every bit of his size engulfed in the boy's cavity, pulling out only when he'd left his seed in its place!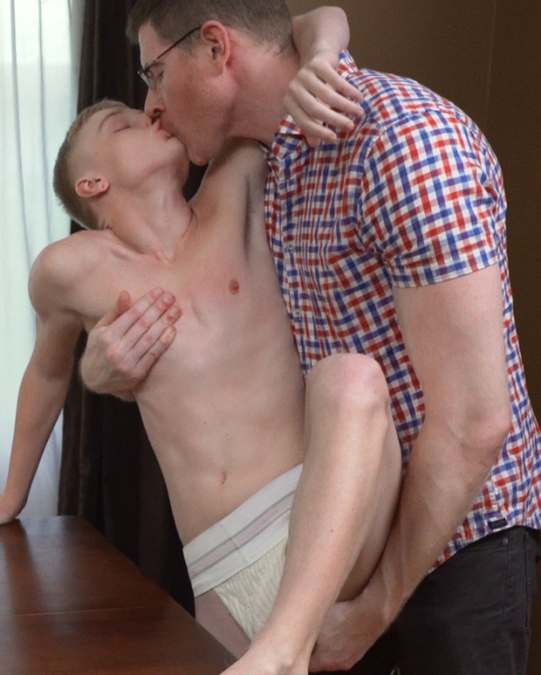 Height: 6'6"
Weight: 210 lbs

Dr. Wolf is an endocrinologist who specializes in helping young men monitor their growth. And in some cases, their lack thereof. But he understands that nothing about a short or small guy is necessarily unhealthy. In fact, it can be quite desirable. Towering over his patients at an impressive 6'6", he loves seeing the look in their eyes as they look up at him in his suit and tie. Professionally, he wants everyone to feel safe and secure in his office. Personally, he fantasizes about seeing each little guy mount up on his big cock! And when he gets the chance, he loves to make them whimper as he stretches their tiny little holes, and then completely submit under him as he pushes into their much smaller bodies.