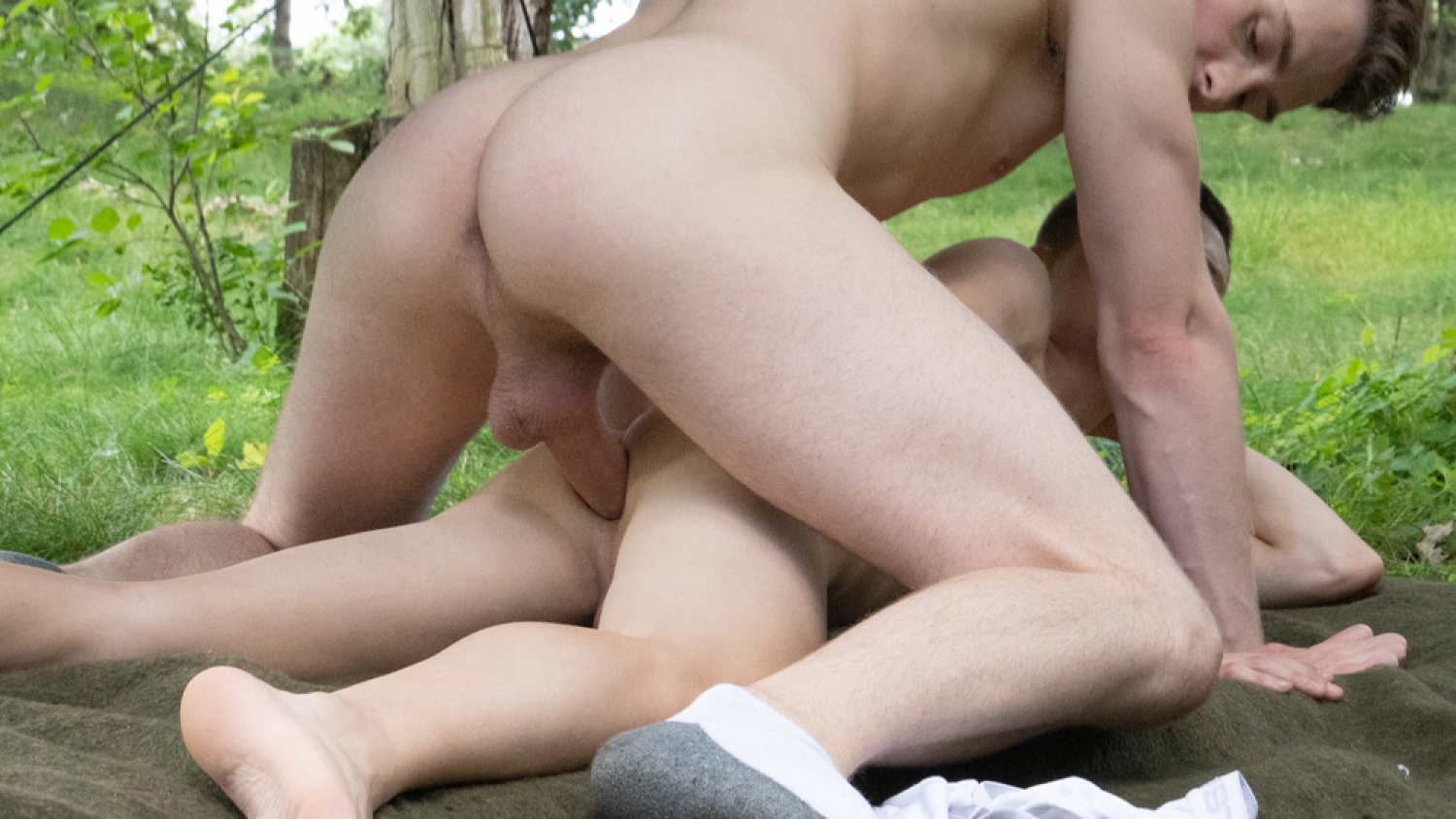 Boys Big and Small
Austin loves spending time with his other recruits. He feels a real sense of brotherhood and camaraderie that he didn't expect. Going through such a challenging, shared experience, he feels uniquely close to them… Especially Cole!
Cole is a ...
Read more
Cole is a beautiful, handsome young man that has taken a real liking to Austin. He sees him working just as hard and capably as everyone else, despite being almost a full foot shorter than some of the other guys! Cole is a taller man who never really saw himself as into smaller guys, but the more time he spends around Austin, the more infatuated he's found himself.
When the boys have some down time, they sneak off to a clearing in the woods for a little fun. Cole has worked up a sweat and some adrenaline from exercising and training and needs to blow off a little steam. Luckily, Austin's constant subtle looks always seemed to give him an invitation, quietly asking for more of the tall boy's cock…
Stripping down, Cole gets a look at Austin's naked body, seeing his tiny ass and big cock. Unable to contain himself any longer, he slides himself inside, mounting the young bottom with ease. The thick cock of the tall top was substantial, but Austin's training and desire made it slide in like a hot knife through butter.
Austin can feel his tiny body pressing hard into the ground with nothing but a thick cloth to keep him from sinking into the mud. Cole's weight and powerful thrusts make the tiny bottom's entire body shake, powerless and small in comparison. Despite the power, he wants to be Cole's little fuck toy… To take every inch and every drop of his load! Austin worships and admires Cole, honored to be bred by such a capable young man!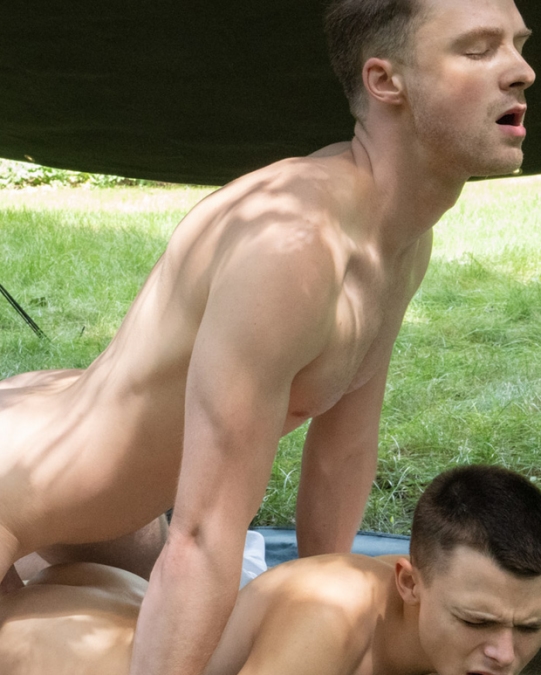 Height: 5'2"
Weight: 98lbs
Build: wrestler

Austin's been small his whole life. Even his parents were concerned he was never going to catch up to his peers. At 18 years old, he only stands at 5'2" with a 26" waist, and shops in the "boy's" section of most stores. But Austin doesn't mind since extra small boy clothes are a fraction of price his friends pay for the same clothes. In fact, Austin's found the world from his perspective to be even more interesting. He loves being around very tall men and feeling like their pocket-sized play thing.

Fortunately, most men are taller than him, but his dick gets even harder for the biggest giants around. This tiny twink has found his niche as a small boy for big guys and is eager to play!
Height: 6'4"
Weight: 175lbs

Cole is a fit, hung young man with a passion for fucking! Top or bottom, the position doesn't matter to him! He's happiest when he can watch a big cock penetrate a tight hole. He loves seeing short guys get railed by big, hung giants; but he also loves the feeling of having a tiny "spinner" sit on his cock and take a deep pounding. He's not quite sure where to find these types of guys, but he knows he has to enjoy every moment when he can! He finds he's in luck when he heads to the recruitment office to meet a powerful giant in the flesh...