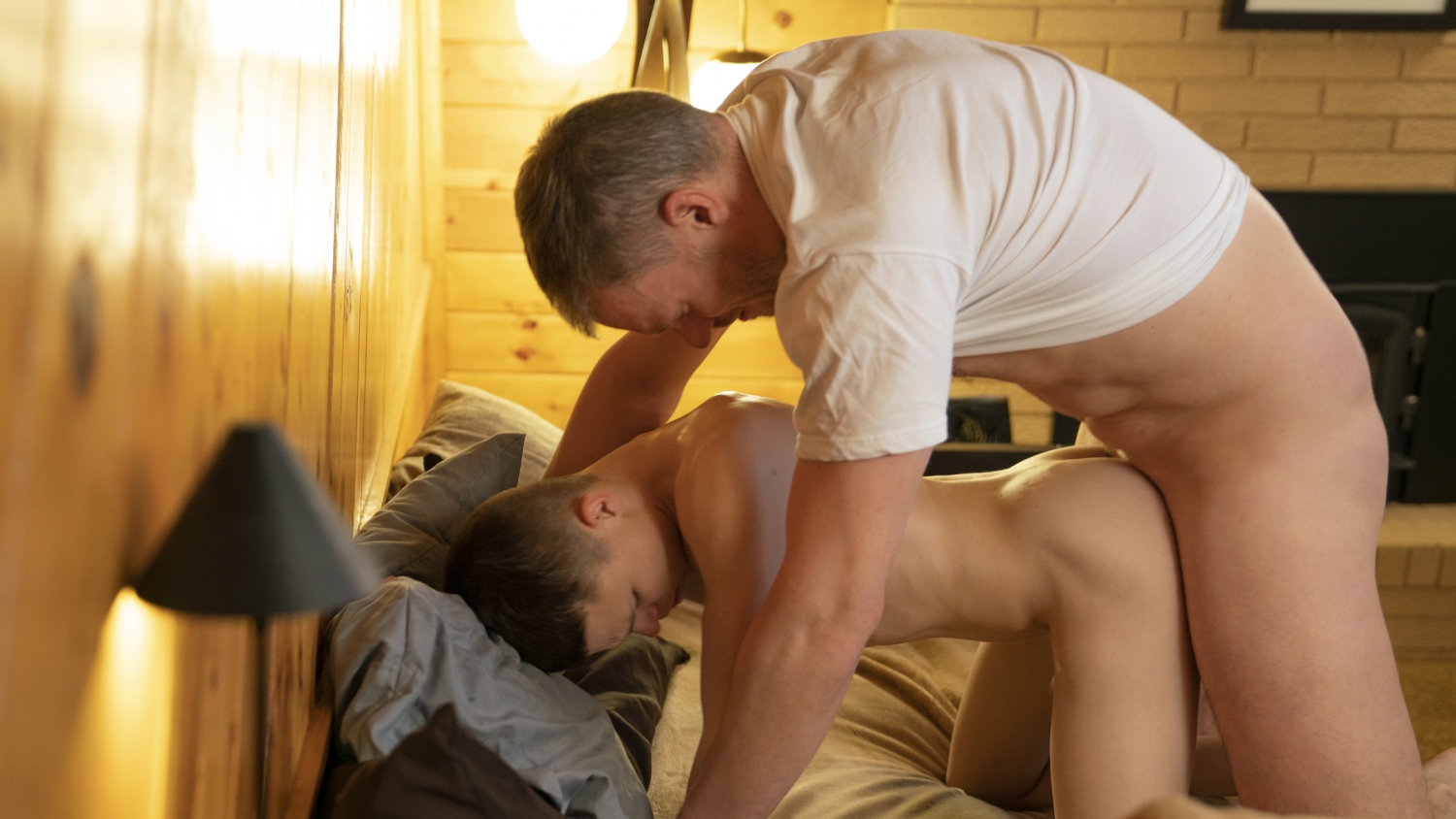 Big Ryan's Apartment
Once his shift was done, Big Ryan couldn't wait to bring Austin back to his apartment. The tall daddy could practically fit Austin in his pocket as he snuck him off campus. Once alone and in the privacy of his home, Ryan knew he wanted to impale Austin's tiny tight little butt back onto his thick cock.
And he planned ...
Read more
And he planned on doing so with the little guy again and again for several hours that evening.
The moment they were in his apartment, the boy was eager to play. Austin dropped to his knees, eager to feel the horsehung titan fuck his face and fill his mouth with his meaty big dick. But stuffing that much cock in his soft little mouth wasn't easy. Tears ran down his cheeks as he struggled to fit it in, choking on his massive shaft as it stretched his throat.
Ryan loved seeing the boy submit to his size, persisting as he was challenged inch by each girthy inch. Nothing was hotter to him than seeing a little guy swallow him whole.
Austin's throat did what it could, but Ryan knew that it was his ass that could really get stretched and withstand the pounding of his giant penis! And he loved the sounds the little guys make when he opens them up.
He stripped the boy of his clothes and bent him over his bed, seeing his perfect, bubble butt pop up before his eyes. His cock grew even harder, just seeing his little boy hole pucker, begging to be stretched and filled.
After rimming the funsize boy's little hole, and teasing his tight little sphincter for some time, Big Ryan finally slid his saliva-slicked cock between Austin's cheeks. Feeling his massive girth stretch the boy as wide as a summer sausage was pure heaven. Once he popped the head of his cock past the boy's tight little sphincter, he slowly slid his monster cock back where it was when he fucked the little guy in his janitor's office earlier.
The boy's hole was just as warm and tight as it was before, only now it was sucking and spasming around his girth, and the boy was literally begging for his seed.
Austin moaned as his tiny funsize boy-hole spread open once more, feeling the familiar stretch of Ryan's deep penetration. It felt so good to be owned and used by the tall kingsize man...the boy was pushed forward by his weighty thrusts. He felt like a toy being tossed about the bed, weightless on cloud nine. The feeling that he was somehow insignificant beneath this dominant top, that thought alone was enough to make him cum all over the place!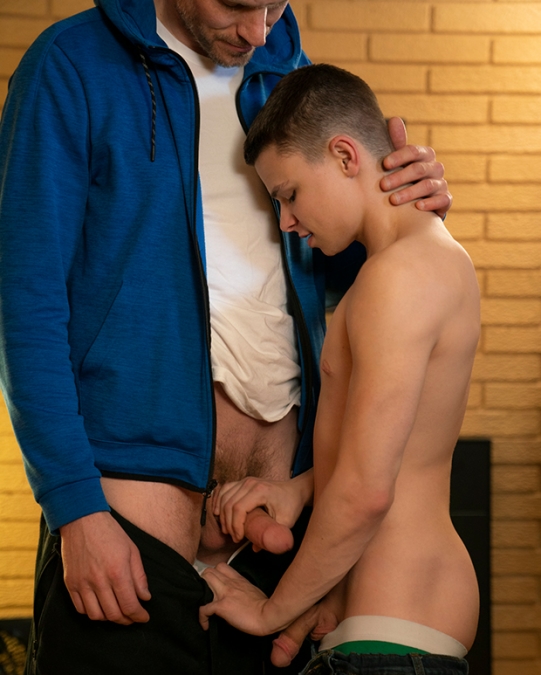 Height: 5'2"
Weight: 98lbs
Build: wrestler

Austin's been small his whole life. Even his parents were concerned he was never going to catch up to his peers. At 18 years old, he only stands at 5'2" with a 26" waist, and shops in the "boy's" section of most stores. But Austin doesn't mind since extra small boy clothes are a fraction of price his friends pay for the same clothes. In fact, Austin's found the world from his perspective to be even more interesting. He loves being around very tall men and feeling like their pocket-sized play thing.

Fortunately, most men are taller than him, but his dick gets even harder for the biggest giants around. This tiny twink has found his niche as a small boy for big guys and is eager to play!
Height: 6'8"
Weight: 225 lbs

Ryan is a quiet janitor who keeps to himself and tries not to make any waves. But at 6'8" he can't exactly blend in. He gets a lot of looks from teachers and students, many of whom are just intimidated by his size. But some, he knows, are looking a little closer and longer than most.

Some of the girls, even the boys, have stared at his crotch, curious if his cock is in proportion to the rest of him. Rumor has it that "Big Ryan" has a massive endowment. If only they know just how much he was packing under his overalls!