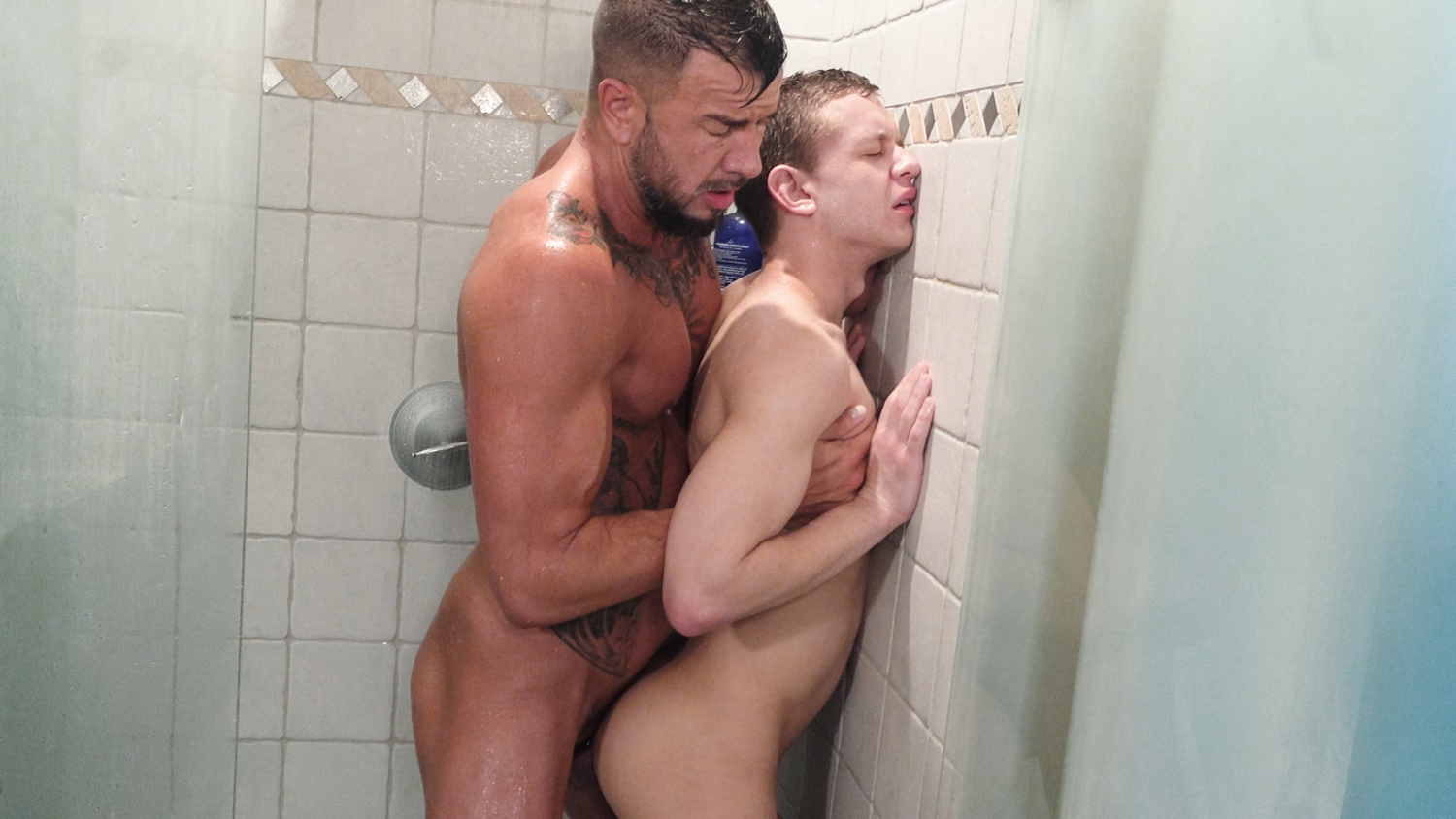 Personal Trainer Shower
Ian and Mark have the same personal trainer. They all met during the outbreak, when Dolf was brought in to help investigate. Since then, it's been important to make sure that the boys remain healthy. As an expert on male physiology, Trainer Dolf holds private workout classes. His methods are a little different from what the boys are used to, but judging by the look of him, his routines definitely work. The man is older than both of them combined but he's tall, trim, and well muscled. Ian could feel the massive bulge against his butt when Trainer Dolf held him upside down for some unusual crunches, and he's hoping he can get that muscle trained too. When Trainer Dolf holds Mark in a fireman's carry as a makeshift weight for squats, Ian gets a full view of his trainer in action from behind, and feels his cock grow in his pants. He's hoping for similar treatment.
Trainer Dolf has ...
Read more
Trainer Dolf has something else in mind. He puts Ian in plank position to work the boy's core, but also to get a good look at how the boy's workout clothes hug his perfect, bubble butt. To give him more of a challenge, Dolf stacks on top of him to get in some pushups with the added bonus of bringing his growing bulge closer to Ian's ass. He's been inside him before—it had been a necessary part of his investigation—but he's hoping to see that bare ass again on his own terms. He sets the boys to some aerobic activity to complete their training, and then heads to the showers.
Ian finds his way to Trainer Dolf's shower, where the big man reveals a familiar, ass-gaping hardon beneath his towel, bound tight by a black cock ring. Ian knew it was big but... The base is almost twice as thick as the head! Ian can't look at anything else. Trainer Dolf encourages Ian to grab it by shaking it playfully and cupping one of the boy's round ass cheeks in one massive hand. Ian reaches toward him with a big smile on his young face, his hand looking tiny by comparison. As the little guy tugs on the thick meat, Trainer Dolf removes Ian's towel, revealing that Ian is already sporting a raging boner of his own.
Trainer Dolf leads Ian into the shower and leans down to kiss the boy under the hot water. Ian clings to the tall man as his trainer soaps him up, paying particular attention to that little bubble butt and the tight pucker between those cheeks. Unexpectedly, the trainer kneels to teach the boy what a blowjob is, making Ian's body spasm from the sensation of the big man's mouth on his cock. Seated on the tile floor, Trainer Dolf turns Ian around and bends him forward. The boy's hole is at perfect ass-eating height for the big man as he pushes his tongue between the firm, round cheeks. Ian is shaking from the feeling, and when the trainer stands, Ian turns to present him with his most prized asset. Trainer Dolf presses past the tight ring of newly devirginized hole slowly, his cock the perfect shape to train a new hole. Ian is eager to learn and the feeling is phenomenal. He presses back against the thick rod to please the large man.
Ian's face is a mixture of pleasure and pain as his trainer digs deeper and thrusts faster. He knows this is like any other training: You have to push through the pain to get the results you want. If the hardness of his cock is any indication, the pleasure is winning out, and Ian moans as his cheeks bounce against his trainer's pelvis. Trainer Dolf satisfies his client with a heavy pounding and a large deposit of protein to the boy's back door. He's not done though. Enjoying the afterglow is part of teaching a boy how to enjoy sex. Trainer Dolf stays inside Ian and gives an intermittent thrust to make sure his load stays inside, giving the boy his best results. His huge hands rub the front of Ian's body under the running water, making sure the boy knows how well he's performed. Ian looks back with a smile, happy to still be of service after the main event.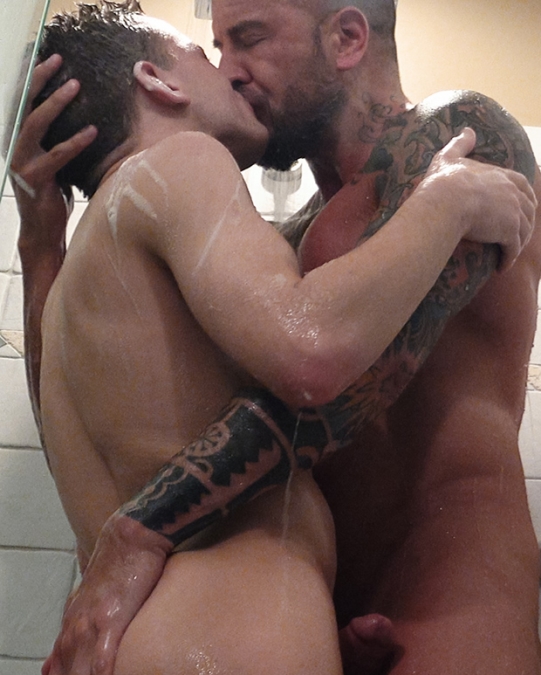 Height: 6'6"
Weight: 225 lbs

Dolf has been the tallest person a room for most of his life. Not that he's gotten older and reached "daddy status", young men line up all over for the chance to worship his size, his cock, and his load. He's no stranger to a passionate, fuck, but there's nothing quite like the thrill of dominating someone much smaller than him! At 6'6", most men are several inches shorter, but his cock gets hardest when he finds a bottom that comes up no higher than his chest. The thrill of the hungry, upward glances combined with a desperation to be bred makes him lose all inhibitions and become a total fuck machine. As he meets his fun size boys, he experiences a kind of power and excitement that can only be had when he's fucking a pocket-sized bottom in the air or feeling them completely eclipsed from above by his muscular frame!
Ian has never stood out among his peers. Mostly, because he stands at only 5'4" tall! Couple that with a shy, timid personality and he's often overlooked by the larger world. Despite this, he still has needs! He's never one to make the first move, but fantasizes day and night about a big, towering man sweeping him off his feet and fucking him hard. And with his size, he's easy to scoop up! Every time he meets a tall, handsome man, his loins get worked up, wondering if this is the moment when he'll be seen and chosen. As luck would have it, his short stature and sweet, innocent looks are about to get him a lot of attention... And a lot of deep, bareback breeding!